vsakodneva torba VINIL // daily shopper VINYL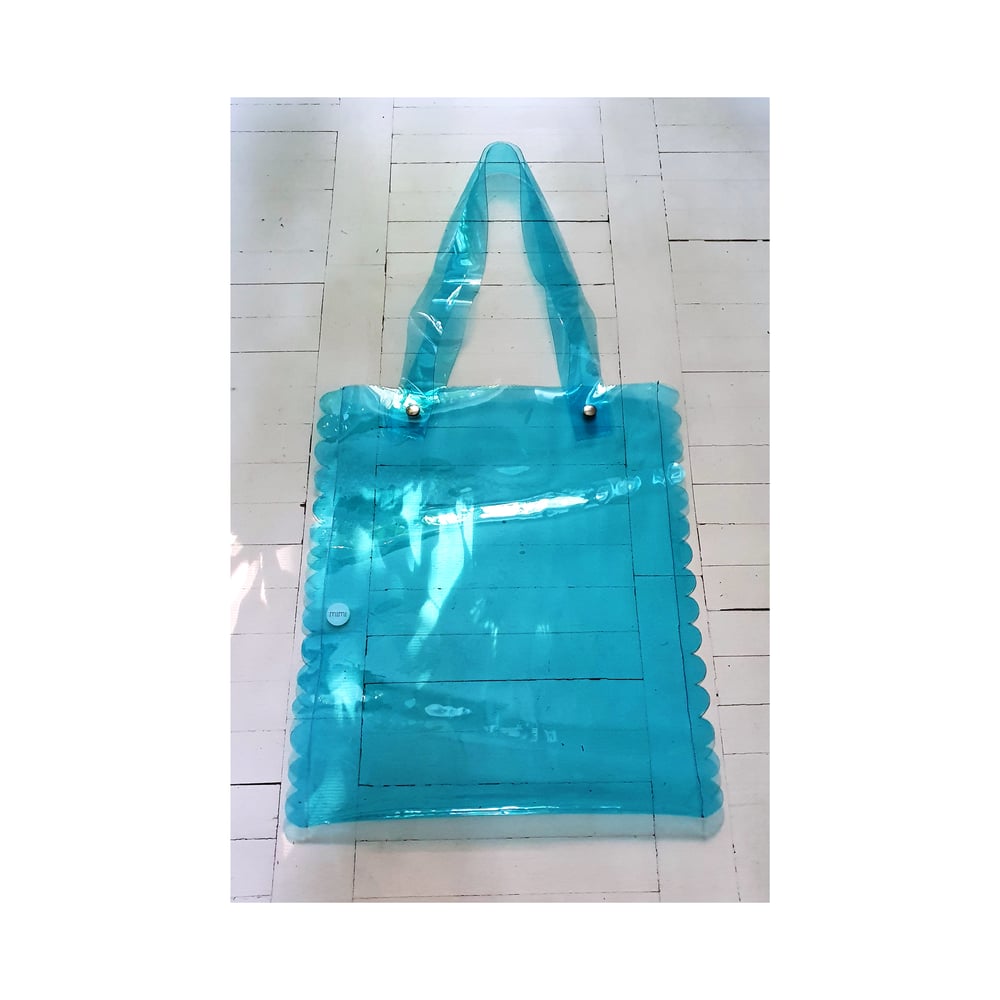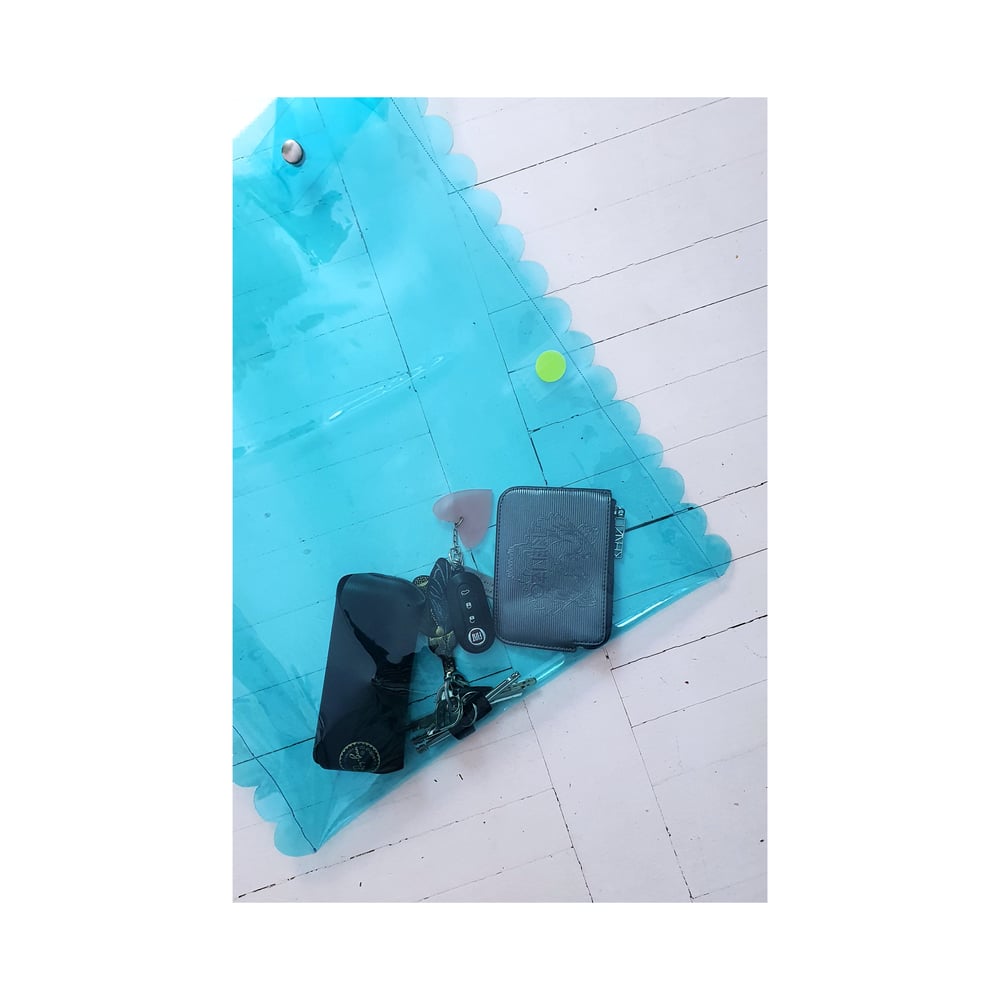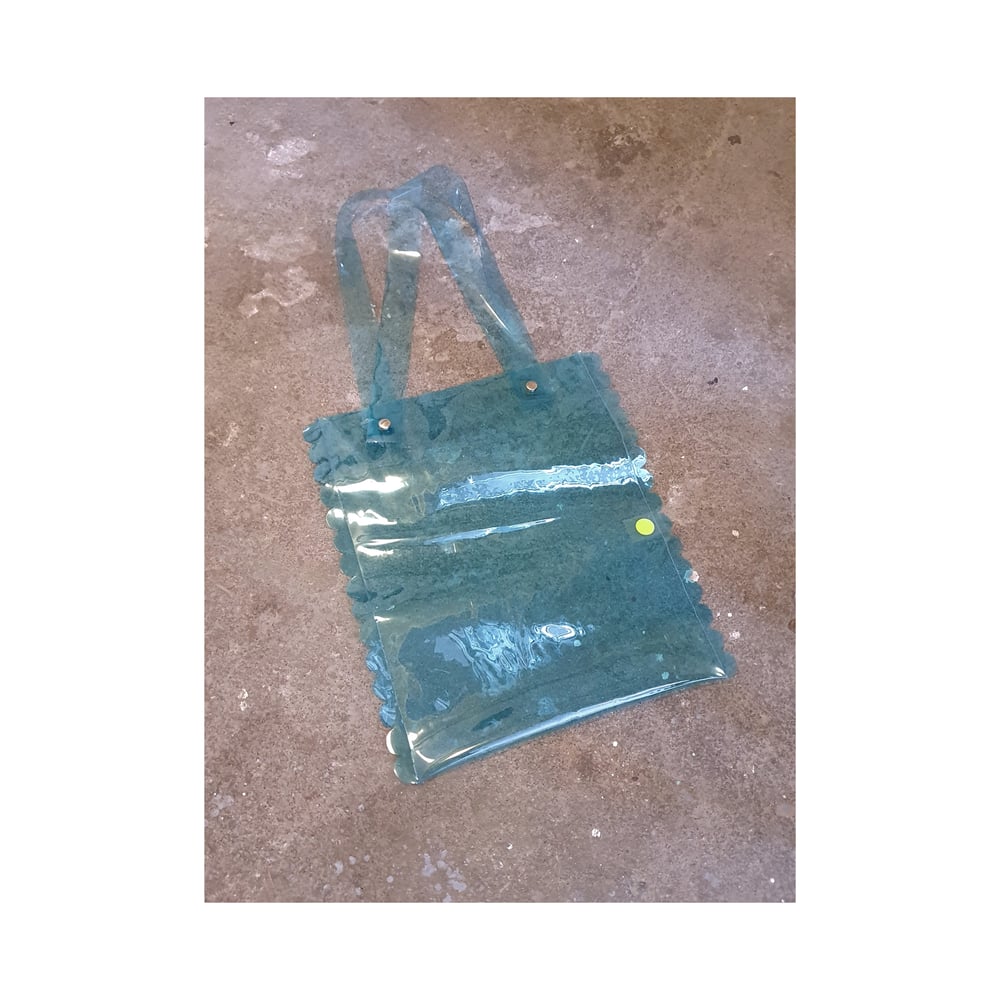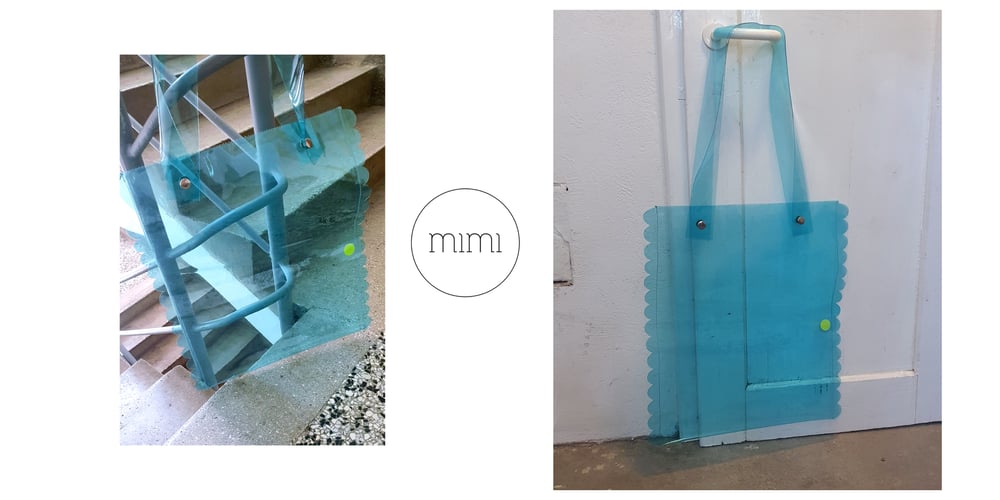 Ročno narejena in sešita torbica iz kvalitetega tršega PVC vinila in MIMI znaka.
Ročaja se premikata in sta pritrjena z neti.
- Vrečka je bolj kompaktna in manj raztegljiva.
Vanjo lahko spravite mape A5 formata, manjši laptop in vse nujnosti, ki jih potrbuje s sabo čez dan.
[ torbico očistite z mlačno vodo in milom ]
// mimi ORIGINAL //
Barva: PROZORNA/MODRA
Mere:
- višina (brez ročajev): 51cm
- širina: 40 cm
dolžina ročajev: 36 cm
vrečka prenese težo to 5 kg
_________________
Za vprašanja pišite na:
[email protected]
___________________________________________
Handmade and sown bag made of hard quality PVC vinyl with and MIMI logo.
Handles are movable and are fasten with studs.
- Bag is more compact and less stretchy.
You can fit A5 format folders, a small laptop and all the necessities that you need to take with you during the day.
[clean the bag with lukewarm soapy water]
// mimi ORIGINAL //
Color: CLEAR/BLUE
More:
- height (without the handles): 51 cm
- width: 40 cm
handle length: 36 cm
the bag can withstand a weight of 5 kg
_________________
For questions write to: